Duffy's Wonderful Voyage Event at Tokyo DisneySea
Duffy's Wonderful Voyage Event at Tokyo DisneySea
---
Tokyo Disney Resort has announced an extra special Duffy event, featuring merchandise, special menu items and even Duffy-themed rooms at Tokyo DisneySea's Hotel MiraCosta. The event takes place from January 13th to April 27th, 2022.
Here's a look at this special event!
Table of Contents
Duffy's Wonderful Voyage
As the story goes, Minnie decided to make a special teddy bear for Mickey to keep him company on his travels with a letter that said "I hope this bear gives you happiness and luck!". "Duffy's Wonderful Voyage" depicts the journey of Duffy and Mickey as they travel the world together.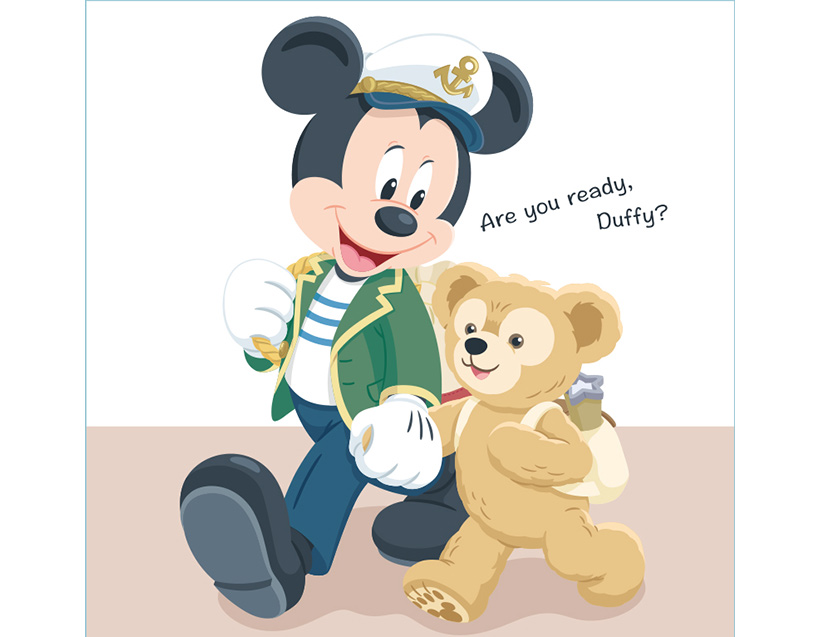 "Now, Duffy, let's go on a voyage!"
What kind of fun is waiting for Duffy and Mickey's upcoming adventure?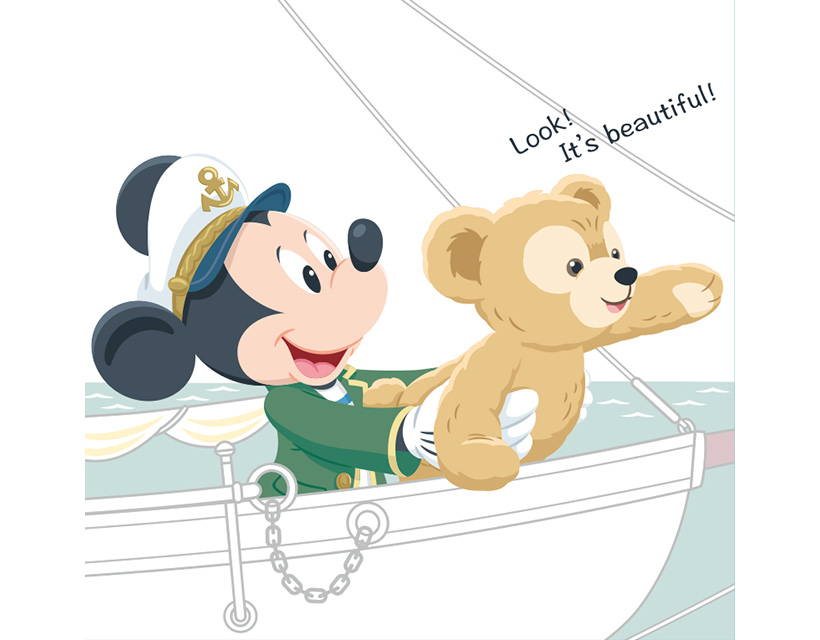 "Look! It's so beautiful!"
Duffy glances at the scenery he sees for the first time.
But it looks a little lonely.
"If everyone was here, they could see it together …"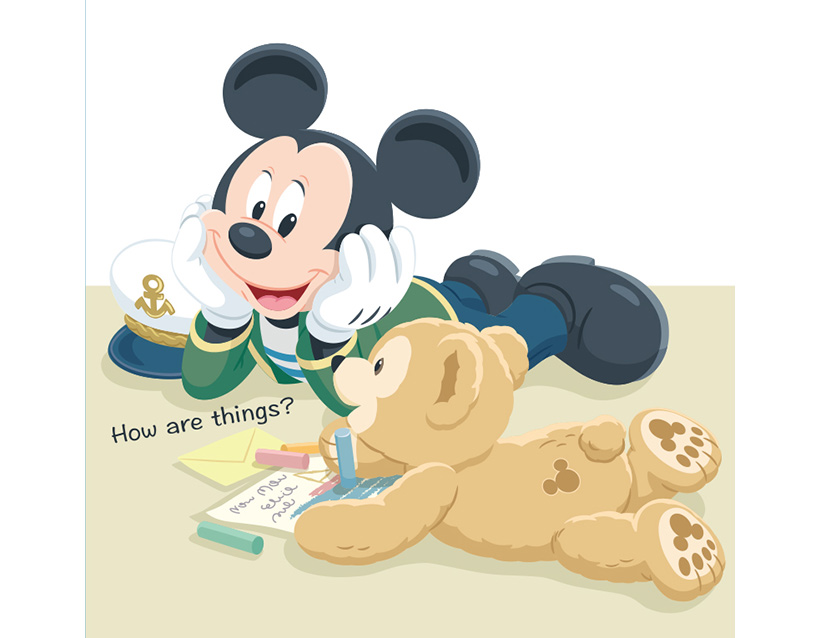 "Hey, why don't you send a letter to everyone?"
"Yeah! Do it!"
Duffy was happy to imagine everyone's happy face.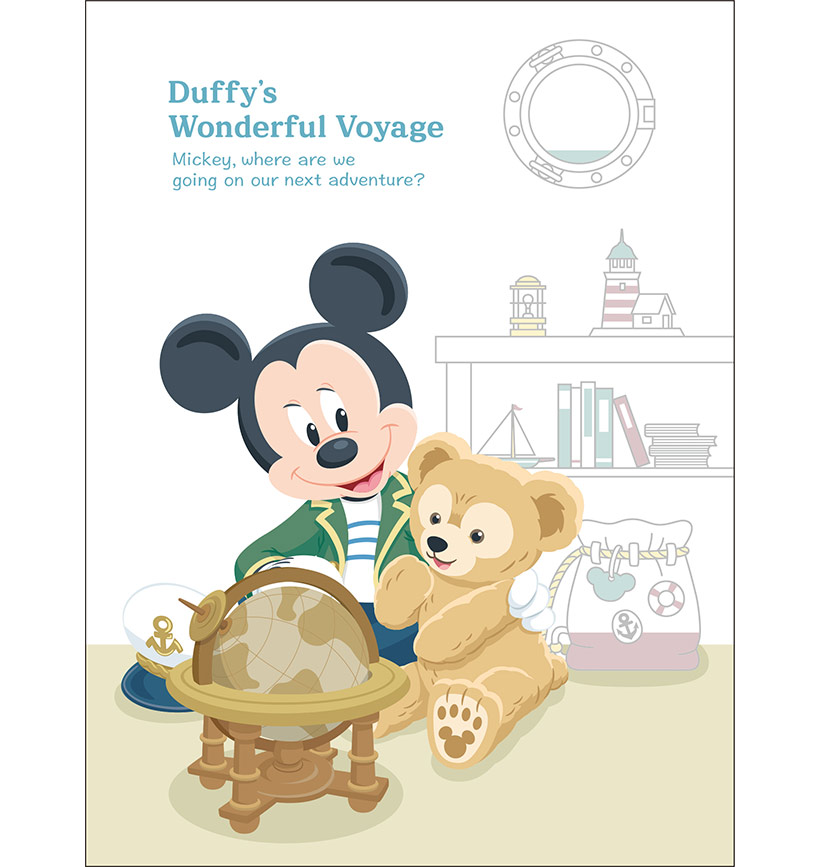 "Mickey, where will you take me this time? I'm really looking forward to it from now on!"
Duffy Hotel Room
From January 13th to April 27th, 2022, Hotel MiraCosta at DisneySea will offer rooms themed to Duffy's Wonderful Voyage. Rooms feature the images of Duffy and Mickey on their voyage, including wall art which be purchased within the park. Guests of the room will also receive a special themed room key and room shoes for both you and Duffy.
Pricing starts at ¥87,500 per night.
There's also a Kingdom Hearts-themed hotel room coming to the Disney Ambassador Hotel in the near future!
Merchandise
It isn't a Tokyo Disney event without brand new merchandise. Duffy's Wonderful Voyage merchandise will be sold exclusively at McDuck's Department Store in the American Waterfront section of the park.
Special Food Menu
During the event, Cape Cod Cookoff is offering a set menu with Duffy's Wonderful Voyage souvenirs including a lunch case, snack case and mug. Silk Road Garden restaurant in Tokyo DisneySea Hotel MiraCosta will be offering a limited-time afternoon dim sum set – Duffy's Wonderful Voyage" Chinese TeaTime.
Features photos and information from Tokyo Disney Resort.
Are you planning a trip to Japan?
Take the anxiety out of planning a trip to Japan with our premium ebook travel guides on Tokyo Disney Resort & Universal Studios Japan. Our guides have everything you need to know from the best times to visit, what hotel to choose, what to do, what to eat, and tons more! With nearly 2000 copies sold, our premium guides have become an essential tool for Explorers!
Get all your discount tickets for Tokyo Disneyland, Robot Restaurant, Universal Studios Japan, and more through our tickets page (includes an exclusive discount code). For my personal recommendations on SIM cards, portable wi-fi devices, travel insurance, cheap flights, and hotel bookings, read our travel resources page.
Do you love exclusive and early access to content? Support us on Patreon as it helps us continue bringing you free and continuous content to help you plan your trip.
Make sure to follow us on social media to stay updated on everything Tokyo, Hong Kong, and Shanghai! Instagram, Twitter, Facebook, Pinterest, and YouTube.
Some links may be affiliate links to services I recommend. At no extra cost to you, buying services through these links help support TDR Explorer. Please read our full disclosure for more details.