Spirited Away Stage Production to Stream Online
Spirited Away Stage Production to Stream Online
---
2022 is turning out to be an excellent year for fans of Studio Ghibli. In addition to Studio Ghibli Park, which opens on November 1st, 2022, a theatrical production of Studio Ghibli's beloved Spirited Away has opened at the Imperial Theatre in Tokyo, featuring stunning production design and puppetry.
Those who were not lucky enough to catch the play in person will be excited to hear that Hulu Japan will be streaming the final two performances of the Japan tour on July 3 and 4, 2022. The streamed performances will feature different casts, as the production was double-cast, a common practice in Japan.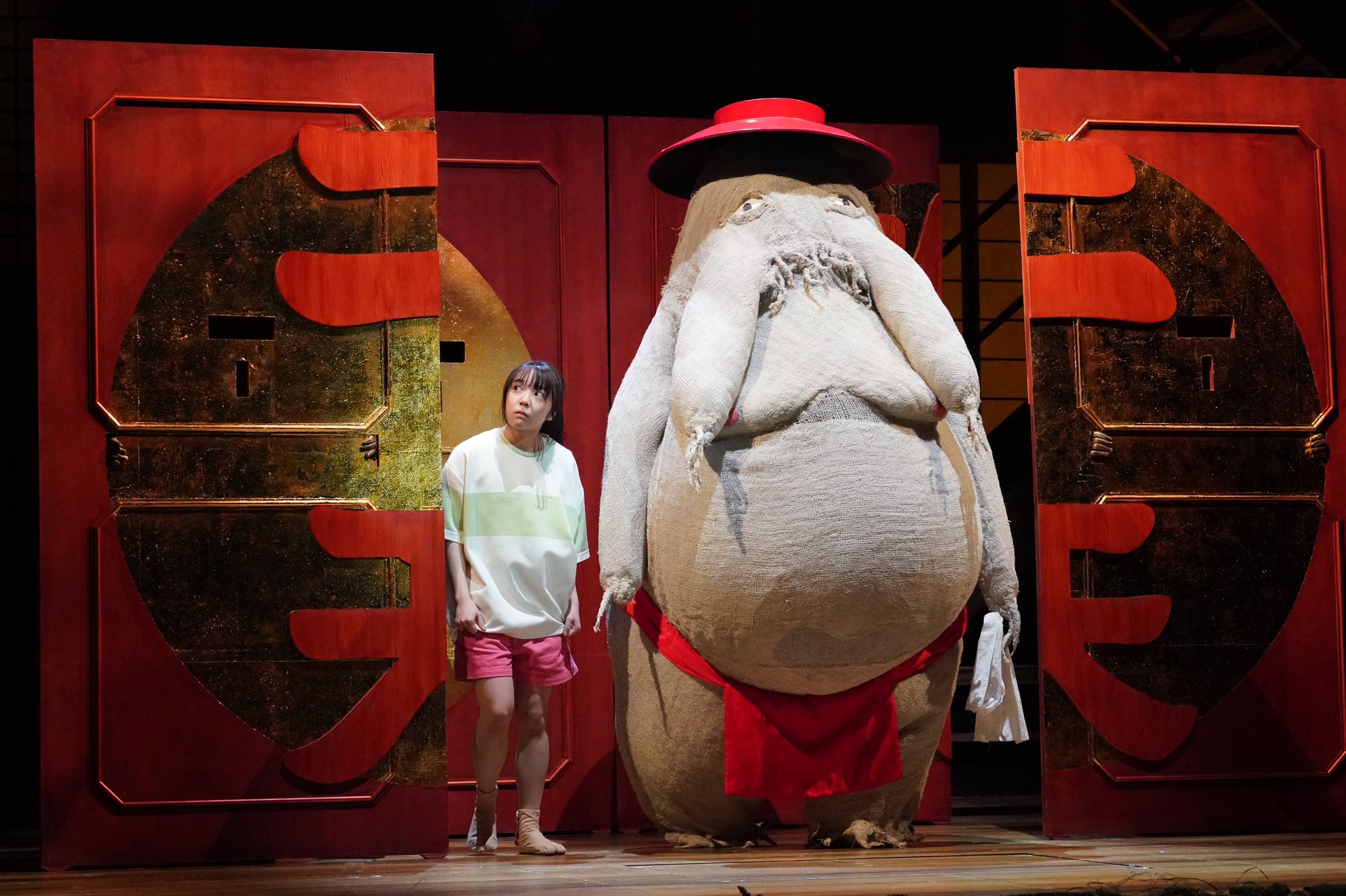 The stage adaption of Hayao Miyazaki's 2001 masterpiece has been brought to life by the two-time Tony Award winner and honorary Associate Director of the Royal Shakespeare Company, John Caird. The director previously worked on Les Misérables and countless other stage productions. The production sees Mr. Caird teaming up with Toho Stage, which celebrates its 90th anniversary in 2022.
The role of Chihiro, along with the majority of roles has been double-cast, with Kanna Hashimoto and Mone Kamishiraishi portraying the starring role in alternating performances. The River Spirit, Haku is portrayed by Kotaro Daigo and Hiroki Miura. Mari Natsuki reprises the roles of twin witches, Yubaba and Zeniba, which she voiced in the original film.
Designer and puppeteer, Toby Olié has shared quite a number of photos from the production on his Twitter account which highlight the insane level of detail and care that was put into bringing these characters to life on stage.
Schedule
Spirited Away is currently playing at the Imperial Theatre in Tokyo prior to touring Japan until July 2022. Once the Japanese tour finishes, Toho Stage hopes to take the play to other parts of Europe and Asia. For ticketing information, refer to Toho Stage's website.
Tickets for the Tokyo and Osaka performances are sold out for its entire run.
Merchandise
Those lucky enough to catch this production in person are able to pick up some exclusive merchandise to commemorate the show. Items available include programs, shirts, tote bags, mugs and chopstick rests.
More Things to Do in Tokyo
My recommendations for things to do in and around Tokyo! Plan a day at the Hello Kitty theme park, Sanrio Puroland, and an afternoon at the popular TeamLab Planets TOKYO. Take a tour around Tokyo with the convenient hop-on and-off bus. Spend a rainy afternoon inside Japan's largest indoor theme park, Tokyo Joyoplis, near Tokyo Disney!
More on Tokyo Disney Resort
Tokyo Disney Resort Guidebook
Are you planning a trip to Tokyo Disney Resort? If so, you need our digital guidebook! Our guidebook is the most comprehensive resource available, covering everything you need to know about the park, including tickets, hotels, restaurants, attractions, shows, seasonal events, and more! With our guidebook, you'll be an expert on Tokyo Disneyland and Tokyo DisneySea before you even set foot in the Parks. You'll know what to expect, where to go, and what to do. You'll also be able to avoid the crowds and make the most of your time.
Get tickets for Tokyo Disney Resort
It's vital to buy your tickets ahead of time for Tokyo Disneyland and Tokyo DisneySea. Read our comprehensive guide on tickets to learn how to purchase tickets. For recommendations on SIM cards, portable Wi-Fi devices, travel insurance, cheap flights, and hotel bookings, read our travel resources page.
Learn more about Tokyo Disney Resort
Want more Tokyo Disney content? Browser our dedicated page for everything Tokyo Disney Resort!
Support Us
Enjoy our content? Support us on Patreon as it helps us continue bringing you content to help you plan your trip!
Follow us on YouTube, Instagram, TikTok, Twitter, Facebook, and Pinterest.
Buying services through these links at no extra cost to you help support TDR Explorer. Some links may be affiliate links to services I recommend. Please read our full disclosure for more details.