Tokyo Disney Resort Events Calendar 2022
---
Tokyo Disney Resort is well known for its fun and unique roster of seasonal events. Something special is always happening, from smaller Duffy and Friends events to the ever-popular Halloween and Christmas events. Let's look at the events happening at Tokyo Disney Resort in 2022.
Dates for seasonal events have not been announced as far as before 2020. Check back often for dates as they're announced.
Tokyo Disney Resort Events Calendar 2022
Seasonal events are slowly returning to Tokyo Disney Resort following a two-year hiatus due to the global pandemic, which saw planned events cancelled or significantly scaled back.
Seasonal events are a fun and unique way to experience Tokyo Disneyland and Tokyo DisneySea, with events offering seasonal merchandise, entertainment, food, and decorations. Click the links below for more detailed information on these special events.
Note: No Tanabata Days at Tokyo Disneyland or Tokyo DisneySea in 2022.
"Jamboree Mickey! Let's Dance!"
Jamboree Mickey! Let's Dance!" invites younger guests to learn new moves with Mickey Mouse and his friends in this upbeat dance program, scheduled at Theatre Orleans in Tokyo Disneyland and at Dockside Stage in Tokyo DisneySea.
Splash Mountain "Get Wet MAX"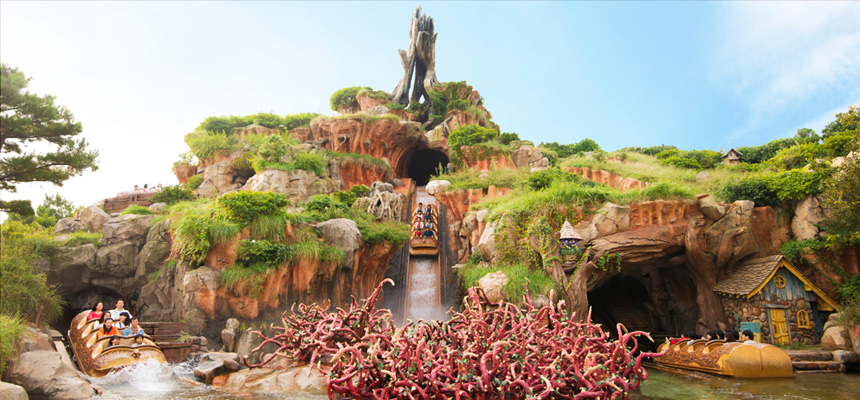 A special version of Splash Mountain will be offered for a limited period where guests will get soaked, even more, making the attraction more enjoyable during the hot summer months.
Information from the Oriental Land Company.
Are you planning a trip to Japan?
Take the anxiety out of planning a trip to Japan with our premium ebook travel guides on Tokyo Disney Resort & Universal Studios Japan. Our guides have everything you need to know from the best times to visit, what hotel to choose, what to do, what to eat, and tons more! With nearly 2000 copies sold, our premium guides have become an essential tool for Explorers!
Get all your discount tickets for Tokyo Disneyland, Robot Restaurant, Universal Studios Japan, and more through our tickets page (includes an exclusive discount code). For my personal recommendations on SIM cards, portable wi-fi devices, travel insurance, cheap flights, and hotel bookings, read our travel resources page.
Do you love exclusive and early access to content? Support us on Patreon as it helps us continue bringing you free and continuous content to help you plan your trip.
Make sure to follow us on social media to stay updated on everything Tokyo, Hong Kong, and Shanghai! Instagram, Twitter, Facebook, Pinterest, and YouTube.
Some links may be affiliate links to services I recommend. At no extra cost to you, buying services through these links help support TDR Explorer. Please read our full disclosure for more details.