Tokyo Disney Resort Events Calendar 2023
---
Tokyo Disney Resort has provided a look at the upcoming special events and new entertainment programs coming to Tokyo Disneyland and Tokyo DisneySea in 2023.
While the schedule is sorely missing Disney Easter along with the popular and uniquely Japanese events Tanabata Days and Natsu Matsuri, the lineup still features a lot to look forward to – it is always an exciting time visiting the parks during a milestone anniversary year!
Knowing what special events are on the horizon is a great start to planning your next trip. Be sure to also read our trip planning guide and article on the best times to visit in 2023!
Tokyo Disneyland & DisneySea Events Calendar 2023
Here's a glance at the events with more details below.
Tokyo Disney Resort 40th Anniversary
Tokyo Disney Resort will celebrate its 40th anniversary in 2023. To commemorate the momentous occasion, a resort-wide anniversary event, "Tokyo Disney Resort 40th 'Dream-Go-Round'" will take place from April 15, 2023, through March 31, 2024.
At Tokyo Disneyland, the anniversary will kick off with the premier of a new daytime parade, Disney Harmony in Color, which will debut on April 15, 2023. The parade will open with Tinkerbell, followed by many popular Disney characters from Zootopia, Moana, Wreck-It Ralph and Coco. The current parade, "Dreaming Up!" debuted in 2018 and will end its run on April 9, 2023, to make way for the new offering.
The anniversary will also feature other entertainment, special merchandise and menu items that will be announced later. Keep an eye on our main Tokyo Disney Resort 40th Anniversary article for updates as more information is released.
Summer Programs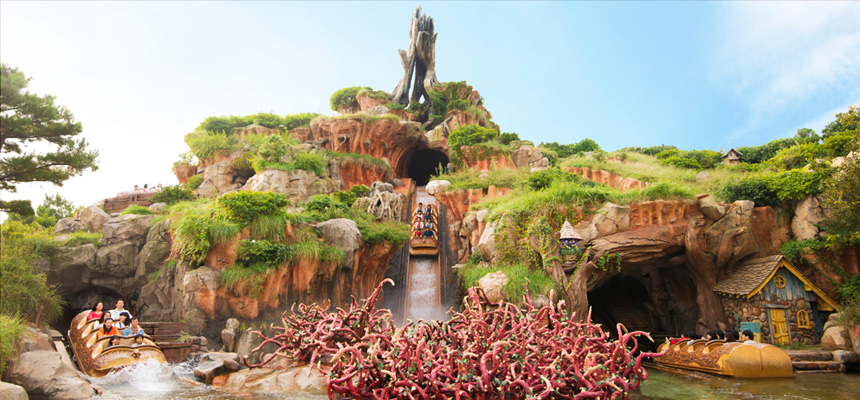 From July 4 – September 6, 2023, Tokyo Disneyland will once again offer the special version "Soaking wet MAX" version of Splash Mountain, which promises to get guests soaking wet to beat the summer heat. Additionally, Toontown will be transformed into the brand new special version "Get Wet' Toontown," which will have an area for children to enjoy playing with water.
Over at Tokyo DisneySea, Duffy and Friends will greet guests from a boat on the Mediterranean Harbor.
Disney Halloween
Disney's Halloween will return for the 2023 season, with the event taking place from September 15, 2023, to October 31, 2023. Halloween at the resort will feature spooky-themed decor, entertainment, attraction overlays, merchandise and limited-time Halloween food and drink options.
Disney Christmas
Tokyo Disneyland and Tokyo DisneySea celebrate Disney Christmas from November 8 to December 25, 2023. The Christmas event will feature decorations, food, merchandise, and festive entertainment! Unlike the US parks, there is no separate Christmas party event, and all entertainment is included in your standard park admission.
New Years Events
Tokyo Disneyland and Tokyo DisneySea will celebrate the New Year from January 1 to 8, 2024. The event is unique to Tokyo Disney Resort, and you won't experience it at any other Disney park. Guests can see Mickey and Friends dressed in colourful kimonos, and Japanese-style New Year's decorations will adorn the entrances at both Parks.
What events are you looking forward to the most? Let us know!
Source: Tokyo Disney Resort
Are you planning a trip to Japan?
Take the anxiety out of planning a trip to Japan with our premium ebook travel guides on Tokyo Disney Resort & Universal Studios Japan. Our guides have everything you need to know from the best times to visit, what hotel to choose, what to do, what to eat, and tons more! With nearly 2000 copies sold, our premium guides have become an essential tool for Explorers!
Get all your discount tickets for Tokyo Disneyland, Robot Restaurant, Universal Studios Japan, and more through our tickets page (includes an exclusive discount code). For my personal recommendations on SIM cards, portable wi-fi devices, travel insurance, cheap flights, and hotel bookings, read our travel resources page.
Do you love exclusive and early access to content? Support us on Patreon as it helps us continue bringing you free and continuous content to help you plan your trip.
Make sure to follow us on social media to stay updated on everything Tokyo, Hong Kong, and Shanghai! Instagram, Twitter, Facebook, Pinterest, and YouTube.
Some links may be affiliate links to services I recommend. At no extra cost to you, buying services through these links help support TDR Explorer. Please read our full disclosure for more details.