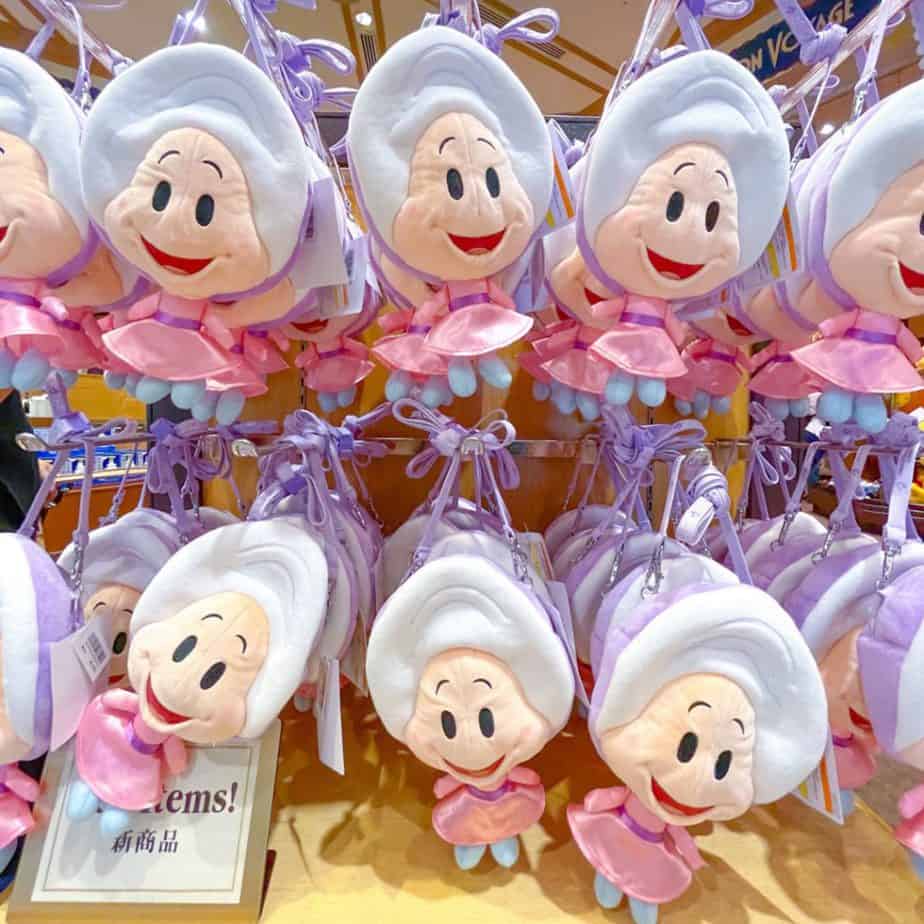 Tokyo Disneyland Merchandise Update (May 2021)
Tokyo Disneyland Merchandise Update (May 2021)
---
If you've been following for a while, you know that the merchandise at Tokyo Disney Resort changes constantly. There's new stuff almost every week, which is tough to keep up with! It's quite overwhelming to keep things updated, so I'm trying something new to update one blog post per month with new merchandise. Similar to what we're doing with the Newsfeed page.
Here's a look at the new merchandise at Tokyo Disney Resort for May 2021!
Tokyo Disneyland Merchandise (May 2021)
For a look at other merchandise, make sure to check out our Tokyo Disney Resort merchandise page. I also give suggestions on how to buy items from outside Japan.
Pro tip: Convert Japanese Yen prices into US dollars by dropping the last two digits in the price in yen. That's roughly how much it is in US dollars (give or take a few dollars). Example: ¥2,000 (or sometimes written 2,000円) is about US$20.
Young Oysters
Merchandise at Tokyo Disneyland never ceases to surprise me. This new line of Young Oyster merchandise from Alice in Wonderland is perfect.
Donald Duck Birthday 2021
The Disney Stores in Japan are celebrating Donald Duck's birthday with this adorable line of merchandise featuring The Three Caballeros! For prices please check the shopDisney.jp website!
Disney Handycraft
A variety of craft merchandise for you to craft your own Tokyo Disney attire! I love the different cloth you could use to sew whatever you like. This line came out May 19, 2021!
"Everybody's Smiling" Merchandise
Tokyo Disney Resort released this new line of merchandise on May 19, 2021! Using various languages in its design.
Disney Blue Ever After
A beautiful blue colourful palette themed items with Mickey and Minnie!
Disney Easter 2021
Even though there's no Easter event this year, the Easter items from 2020 items were repurposed this year. I mean, who can blame the Resort since the Easter merchandise last year wasn't able to sell. It's still quite cute!
See official website for prices for the Usatama and Usapiyo merchandise.
ZUCCa Collaboration
See official website for prices.
Random Assortment
Here's a random assortment of items that have been released this month!
Are you planning a trip to Japan?
Take the anxiety out of planning a trip to Japan with our premium ebook travel guides on Tokyo Disney Resort & Universal Studios Japan. Our guides have everything you need to know from the best times to visit, what hotel to choose, what to do, what to eat, and tons more! With nearly 2000 copies sold, our premium guides have become an essential tool for Explorers!
Get all your discount tickets for Tokyo Disneyland, Robot Restaurant, Universal Studios Japan, and more through our tickets page (includes an exclusive discount code). For my personal recommendations on SIM cards, portable wi-fi devices, travel insurance, cheap flights, and hotel bookings, read our travel resources page.
Do you love exclusive and early access to content? Support us on Patreon as it helps us continue bringing you free and continuous content to help you plan your trip.
Make sure to follow us on social media to stay updated on everything Tokyo, Hong Kong, and Shanghai! Instagram, Twitter, Facebook, Pinterest, and YouTube.
Some links may be affiliate links to services I recommend. At no extra cost to you, buying services through these links help support TDR Explorer. Please read our full disclosure for more details.