Tokyo Disneyland Operational Changes From November 1, 2021
Tokyo Disneyland Operational Changes From November 1, 2021
---
Following the recent news that Tokyo Disney Resort is set to increase park hours and guest capacity, the Resort is continuing to re-open attractions across Tokyo Disneyland and DisneySea.
Play Areas Reopen
Since re-opening, both Tokyo Disneyland and Tokyo DisneySea have been operating under reduced capacity, with a number of attractions, shows and restaurants yet to return to service.
From November 1st, the following attractions are set to open:
Tom Sawer Island Rafts (Tokyo Disneyland)
Fortress Explortations "The Leonard Challenge" (DisneySea)
Ariel's Playground (DisneySea)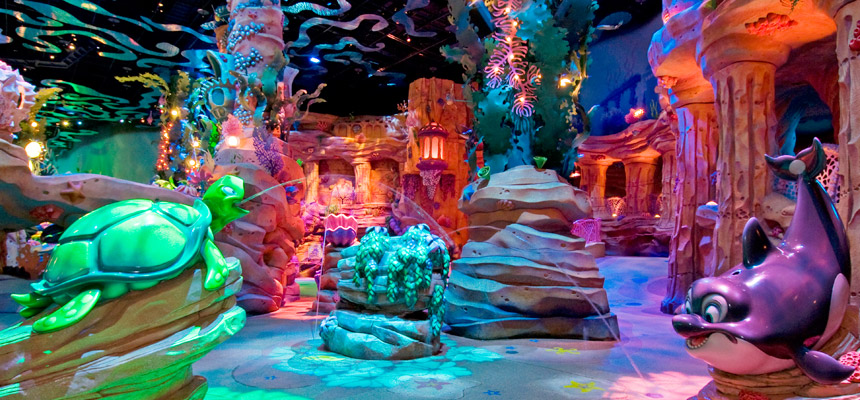 Operations Update
With the reopening of these areas, we hope to see a gradual return of much-missed shows and restaurants around the resort. While a number of shows such as 'Hello, New York!' at DisneySea have been confirmed to not be returning, the following are still listed on the resort's website, but yet to re-open at the resort.
The majority of shops and dining options yet to return are smaller offerings such as outdoor dining carts and gift shops which can be reintroduced once capacity and demand increase.
Entertainment
Tokyo Disneyland

Mickey's Rainbow Luau
Horseshoe Roundup
The Diamond Horseshoe Presents "Mickey & Company"
Let's Party Gras!
Tokyo DisneySea

Big Band Beat (A reduced version is currently offered)
My Friend Duffy
Song of Mirage
Shopping
Tokyo Disneyland

Silhoutte Studio
Pirate Treasure
La Petite Parfumerie
General Store
Westernland Photo Studio
Splashdown Photos
Tokyo DisneySea

Grotto Photos and Gifts
Discovery Gift
Parkway Gifts South
Sleepy Whale Shop
Parkway Gifts North
Lookout Traders
Mermaid Memory
Dining
Tokyo Disneyland

Cleo's
Squeezer's Tropical Juice Bar
Soft Landing
Toontown Treats
Troubadour Taban
Parkside wagon
Fresh Fruit Oasis
Boiler Room Bites
Mickey's Trailer
Rackety's Racoon Salloon
Carriage House Refreshments
Assorted Food Booths
Magical Market
Toon Pop
Tokyo DisneySea

Cape Cod Confections
Gondolier Snacks
Tropic Al's
High Tide Treats
Papadakis Fresh Fruit
Breezeway Bites
Magellan's Lounge
Miguel's El Dorado Cantina
Cape Cofe Cook-Off
Information from the Tokyo Disney Resort website
More Things to Do in Tokyo
My recommendations for things to do in and around Tokyo! Plan a day at the Hello Kitty theme park, Sanrio Puroland, and an afternoon at the popular TeamLab Planets TOKYO. Take a tour around Tokyo with the convenient hop-on and-off bus. Spend a rainy afternoon inside Japan's largest indoor theme park, Tokyo Joyoplis, near Tokyo Disney!
More on Tokyo Disney Resort
Tokyo Disney Resort Guidebook
Are you planning a trip to Tokyo Disney Resort? If so, you need our digital guidebook! Our guidebook is the most comprehensive resource available, covering everything you need to know about the park, including tickets, hotels, restaurants, attractions, shows, seasonal events, and more! With our guidebook, you'll be an expert on Tokyo Disneyland and Tokyo DisneySea before you even set foot in the Parks. You'll know what to expect, where to go, and what to do. You'll also be able to avoid the crowds and make the most of your time.
Get tickets for Tokyo Disney Resort
It's vital to buy your tickets ahead of time for Tokyo Disneyland and Tokyo DisneySea. Read our comprehensive guide on tickets to learn how to purchase tickets. For recommendations on SIM cards, portable Wi-Fi devices, travel insurance, cheap flights, and hotel bookings, read our travel resources page.
Learn more about Tokyo Disney Resort
Want more Tokyo Disney content? Browser our dedicated page for everything Tokyo Disney Resort!
Support Us
Enjoy our content? Support us on Patreon as it helps us continue bringing you content to help you plan your trip!
Follow us on YouTube, Instagram, TikTok, Twitter, Facebook, and Pinterest.
Buying services through these links at no extra cost to you help support TDR Explorer. Some links may be affiliate links to services I recommend. Please read our full disclosure for more details.