Disney Fantasy Shop by Belle Maison Opens at JR Tokyo Station
Disney Fantasy Shop by Belle Maison Opens at JR Tokyo Station
---
The first permanent store specializing in Belle Maison Disney goods has opened at Tokyo Station, featuring your favourite character items from clothing to interior and household goods exclusive to Belle Maison.
Disney Fantasy Shop by BELLE MAISON
The new Disney Fantasy Shop by Belle Maison at JR Tokyo Station features a wide range of home products to help you bring a little Disney into your home. Based on the concept of "Always living with Disney by your side", rather than general Disney merchandise, the store features furniture, household goods and ladies' and kids' apparel products.
The Disney Fantasy shop is a concept store that combines offline and online, allowing guests to order Disney Belle Maison products not available in-store to be delivered. Guests attending the store can also arrange for products such as furniture to be delivered, which will prove very helpful when buying items difficult to take home via train. Items found in the store can also be purchased on the Belle Maison website.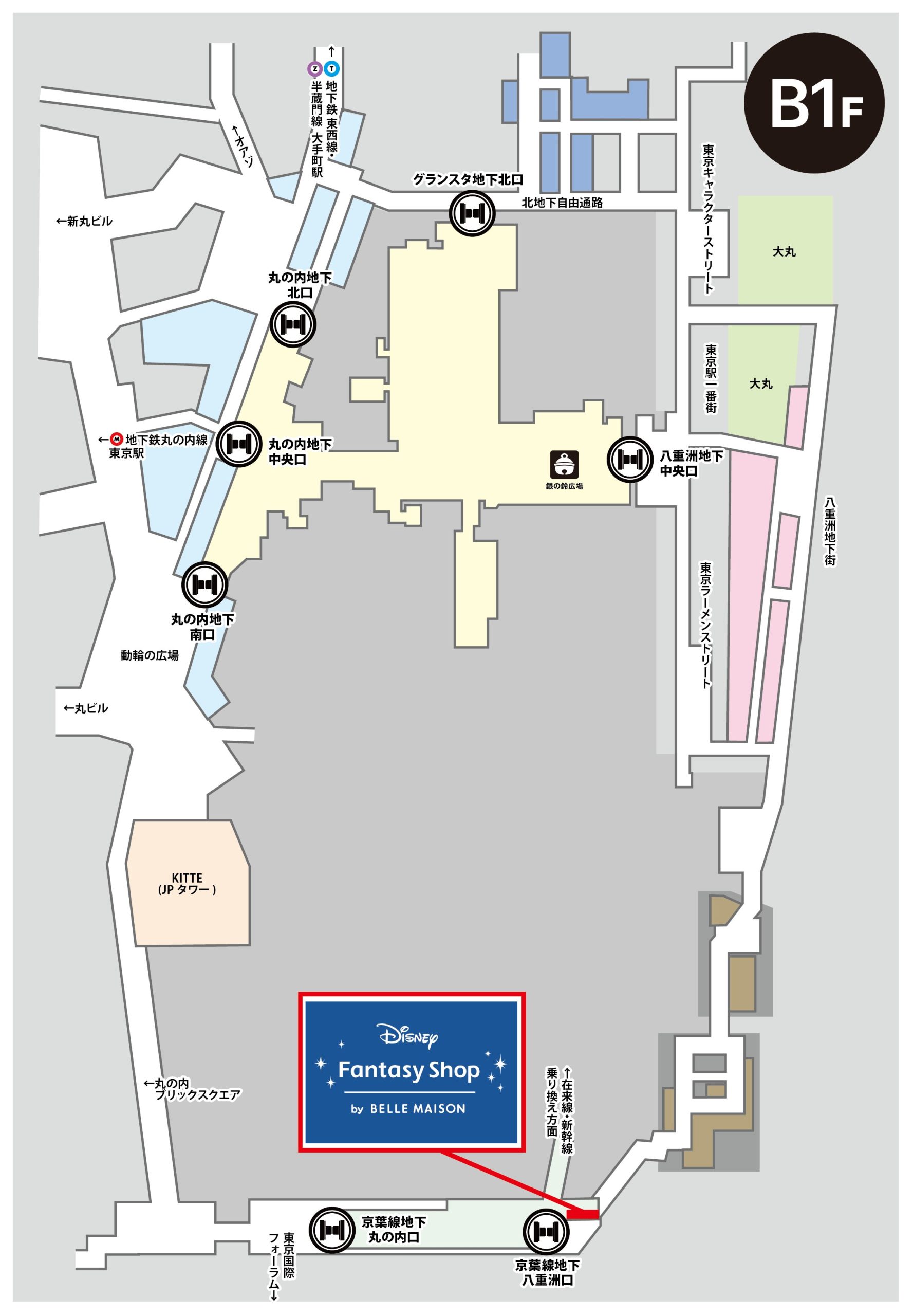 Featured Image and Information from Gransta, Belle Maison
More Things to Do in Tokyo
My recommendations for things to do in and around Tokyo! Plan a day at the Hello Kitty theme park, Sanrio Puroland, and an afternoon at the popular TeamLab Planets TOKYO. Take a tour around Tokyo with the convenient hop-on and-off bus. Spend a rainy afternoon inside Japan's largest indoor theme park, Tokyo Joyoplis, near Tokyo Disney!
More on Tokyo Disney Resort
Tokyo Disney Resort Guidebook
Are you planning a trip to Tokyo Disney Resort? If so, you need our digital guidebook! Our guidebook is the most comprehensive resource available, covering everything you need to know about the park, including tickets, hotels, restaurants, attractions, shows, seasonal events, and more! With our guidebook, you'll be an expert on Tokyo Disneyland and Tokyo DisneySea before you even set foot in the Parks. You'll know what to expect, where to go, and what to do. You'll also be able to avoid the crowds and make the most of your time.
Get tickets for Tokyo Disney Resort
It's vital to buy your tickets ahead of time for Tokyo Disneyland and Tokyo DisneySea. Read our comprehensive guide on tickets to learn how to purchase tickets. For recommendations on SIM cards, portable Wi-Fi devices, travel insurance, cheap flights, and hotel bookings, read our travel resources page.
Learn more about Tokyo Disney Resort
Want more Tokyo Disney content? Browser our dedicated page for everything Tokyo Disney Resort!
Support Us
Enjoy our content? Support us on Patreon as it helps us continue bringing you content to help you plan your trip!
Follow us on YouTube, Instagram, TikTok, Twitter, Facebook, and Pinterest.
Buying services through these links at no extra cost to you help support TDR Explorer. Some links may be affiliate links to services I recommend. Please read our full disclosure for more details.